Zinedine Zidane insists his own future has no bearing on Real Madrid's build-up to hosting Paris St Germain in the Champions League on Wednesday.
Zidane's role as Real boss has come under increasing scrutiny with the Madrid giants trailing bitter rivals Barcelona by 17 points in La Liga.
Former France midfielder Zidane helped Real retain the Champions League crown and lift the league title in Spain last term.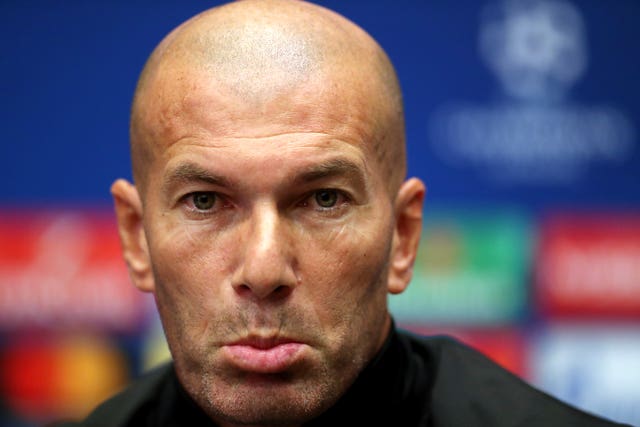 But despite Real's struggles in the league, the 45-year-old insists both he and his top stars are in buoyant mood ahead of the Champions League last 16 first leg clash with PSG.
"I'm happy to be involved in such games, I don't think there is any real pressure at the moment," Zidane said in press conference on the club's official website.
"We have prepared just as we always do and it's true that pressure will always be there in the background. I'm going to enjoy this.
"I'm not thinking about my future, I'm just focused on tomorrow's game.
"All of the training sessions, all of the games, they play a role for us and my future is not the key thing here.
"We don't feel the pressure, we like playing games like this."
Former Barcelona star Neymar will grace the Bernabeu in PSG colours this week, facing off against the hosts' glut of fellow galacticos.
Zidane believes Wednesday's encounter will be far more than Cristiano Ronaldo versus Neymar however – and insisted there is no comparison between the two global superstars.
"We've been speaking about big players but tomorrow is a case of Real Madrid against PSG not Neymar against Cristiano," Zidane said.
"Cristiano has done some extraordinary things and won five Ballon d'Or trophies. I'm not going to make any comparisons.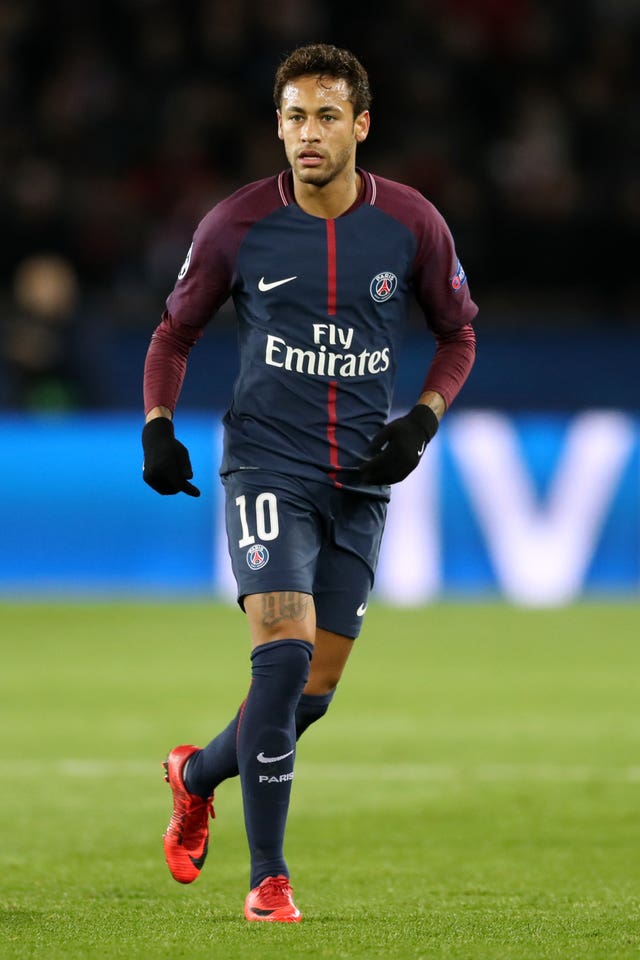 "We all know what Neymar can do on the pitch. He has real quality and often makes the difference. We're not here for a showdown between those two, we're here to watch Real Madrid take on PSG."
Midfielder Adrien Rabiot insists however that all that stands between PSG and Champions League glory this term is self-belief.
Rabiot believes PSG should have toppled Real in Spain when losing 1-0 in the Champions League group stages in November 2015 – and has challenged Unai Emery's men to make amends this week.
"We lost 1-0 but we really played well; I loved playing in that stadium," Rabiot told PSG's official club website.
"We haven't been back since so we can't wait to get there and we know it's going to be a big game.
"We didn't deserve to lose. We played really well and gave Real Madrid the runaround on their own turf, and not everyone can do that.
"We showed that day that Paris could play an important role in European football.
"The Champions League is a very different competition to Ligue 1 or the domestic cups, and the same goes for both teams.
"We approach these games differently, the pressure is different too.
"You need to be mentally strong to get the result in these Champions League matches.
"I have no doubt that is what cost us the previous years. We need to be psychologically ready."