A first-look image showing Dame Helen Mirren in her role as Catherine the Great has been released.
Dame Helen, 73, plays the title role in the joint Sky-HBO miniseries about the Russian empress.
The picture shows Dame Helen, whose father was Russian, in private quarters modelled on the ones used by the empress originally.
Also seen in the picture are reproductions of artworks featured in Russia's Hermitage Museum.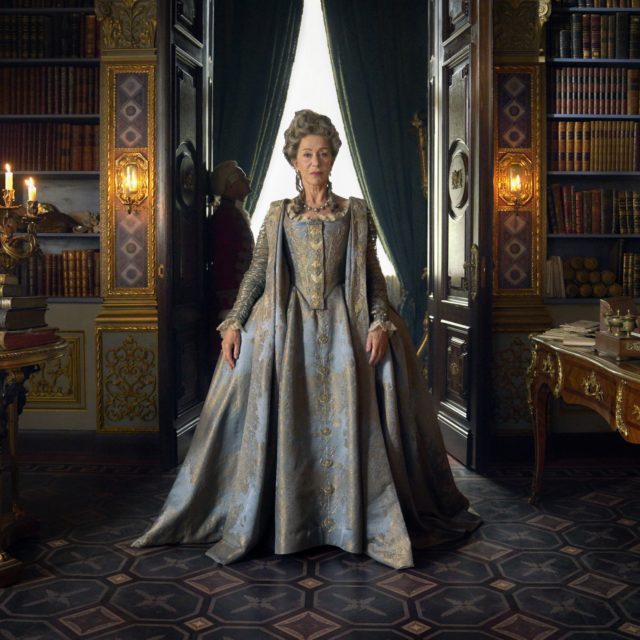 The four-part series has been written by Nigel Williams, who worked with Dame Helen on another of her turns playing a monarch, the 2005 two-part television series Elizabeth I.
Williams is joined by Philip Martin, who will direct the series and is no stranger to royal projects, having directed episodes of Netflix hit The Crown.
Dame Helen has played royal figures several times in her career. Her portrayal of Queen Elizabeth II in 2006's The Queen won her an Academy Award.
Other stars appearing in the miniseries include Rory Kinnear, Australian actor Jason Clarke – who starred in Zero Dark Thirty – and Bodyguard's Gina McKee.